Home
About Us
Business & Professional Services
FAQs
Contact Us

questions@sellitnowstore.com
(414) 727-0600




Vintage 1962 Fender Jazz Bass Guitar
You are looking at a 1962 Fender Jazz Bass Guitar. This guitar has been played as you can see but is original as far as we can tell. Please scroll down and enjoy the 40+ photos. It has only had 1-2 owners, includes a factory hard shell case. We are located in Waukesha, Wisconsin, birthplace of Les Paul.

This Jazz Bass is a superb instrument. If only this guitar could talk. The patina and mojo are outstanding, and it plays well. The action is great, and it feels really good. The controls and jack need cleaning but it does work. It should also be set up just due to age. The stand is not included....(more)
We specialize in successfully selling worldwide for top dollar.
Do you have a car, truck or motorcycle collection, classic Corvette or Hemi Challenger, vintage Fender Stratocaster guitar, Wurlitzer jukebox or McIntosh Amp you are thinking about selling? Thinking of retiring and selling your business, equipment or real estate? We would like to help.

Our strength comes from over 16 years of experience selling through the worldwide auction and brokerage market using many different sales venues. We also successfully auction business assets such as trucks, Bobcats, forklifts, diggers, commercial property and more. We are a Wisconsin licensed auction company and understand the items we sell, the global market and how to sell your item for top dollar.

The consignment process starts with a professional valuation to determine the potential market value and demand for your item. After the auction concludes or the sale is completed, we will collect and validate payment, professionally pack/ crate / containerize and ship the item to the winning bidder or buyer worldwide.

The Sell It Now Store® has an "A+" Better Business Bureau rating and are a BBB Accredited business. We are also fully insured and bonded. Whether it is an estate, collection or a single item, we auction, buy, consign, sell, broker, and appraise your collectibles and valuables.

Call us today for for a free, no obligation consultation at (414) 727-0600.
Convenient Location
The Sell It Now Store was founded in 2006 and services Wisconsin, Illinois, Iowa, Michigan, Minnesota and much of the USA. We are conveniently located at 2315 Badger Drive, Unit 1, Waukesha, WI 53188 and open to the public on Saturdays from 9:00 AM - 1:00 PM for free advice, valuations or potential consignment of your estate, business assets, vintage or collectible items. Please call ahead to ensure availability whenever possible.



What We Sell
We successfully sell single items or entire collections that include:
Vintage Classic and Muscle Cars, Trucks, Motorcycles or Collections, Gas Pumps, Automobilia, Petroliana, Porcelain Neon and Other Advertising Memoriabilia.
Vintage Advertising Signs, Antique Coin Operated Arcade Machines, Slot Machines, Pinball Games,
Trade Stimulators, Music Boxes, Vintage AMI, Seeburg, Wurlitzer, Rock-Ola Jukeboxes, as well as Jukebox Collections
Older McIntosh, Marantz, JBL, Altec, Klipsch, Western Electric, RCA and other Stereo and Audio Gear, Record Collections
Vintage Gibson, Fender, Gretsch, Mosrite and most other vintage Guitars and Amplifiers
Older Professional Quality Musical Instruments including Saxophones, Banjos and Drum Sets
Herman Miller, Knoll and Other Mid-Century Designor Furniture
Gold and Silver Coins, Rolex and other Designer Watches & Jewelry, Sterling Silver Flatware
Tiffany and other Antique Electric Lamps & Lighting
Real Estate Auction or Brokerage Services
Brokered Auction Sales of Fine and Decorative Art Collections
Business Assets, Tools and Machinery, Heavy Equipment and Real Estate Auctions
and much, much more
We Auction, Consign, Sell, Broker and Appraise Items using multiple venues and strategic partners
Need to sell your jukebox, classic car or other collections quickly? We buy all types of vintage and antique jukeboxes, stereo gear, guitars and amplifiers and other coin operated / vending equipment, classic and muscle cars, trucks and motorcycles anywhere in the USA. We also offer free valuations.


Upcoming / Previous Auctions & News from Sell It Now Store

SOLD - 1970 Chevelle SS396 375HP Convertible 11/7/2022

This is your chance to own one of the rarest and most iconic cars of 1970. It is a local consignment and a simply amazing vehicle. This rare 1970 Chevelle SS396 375 HP L78 Convertible is 1 or 6 made, and the only one in white. It was sold at Barrett Jackson a number of years back and is in amazing condition. It was frame-off restored to perfection years ago, has a numbers matching powertrain and has two original build sheets.

This beauty is being offered for $149,900 or offer. Please call or email us for additional information, addional photos or to schedule an appointment to view the car.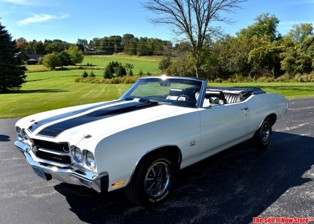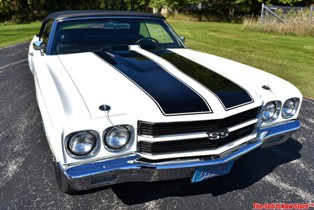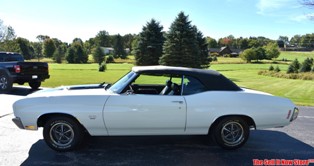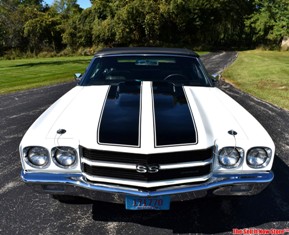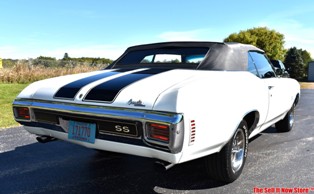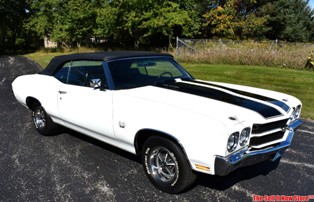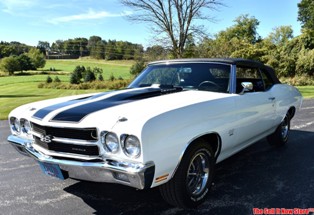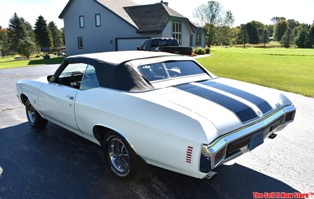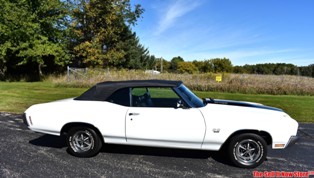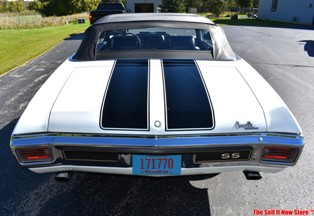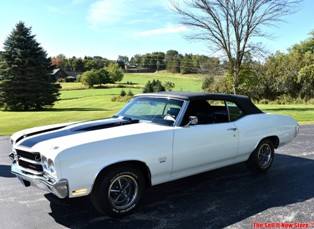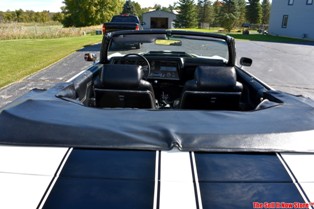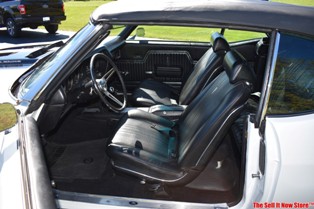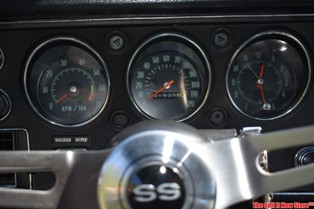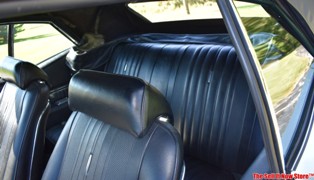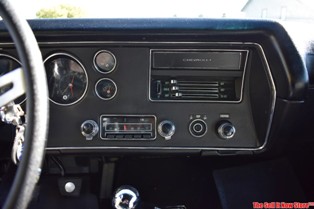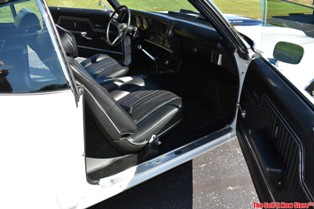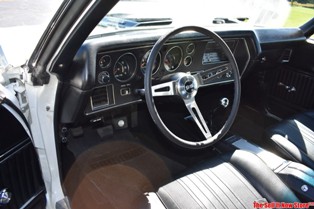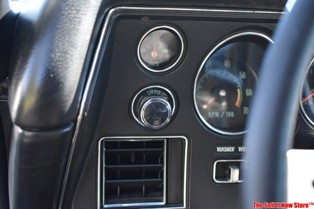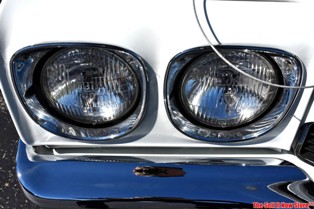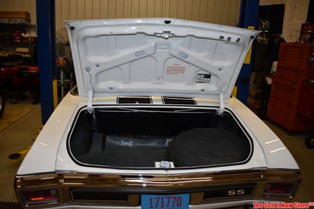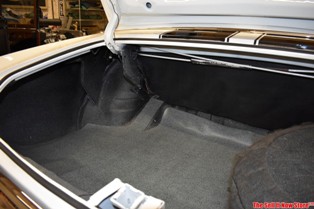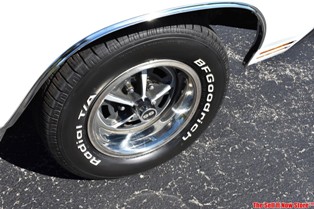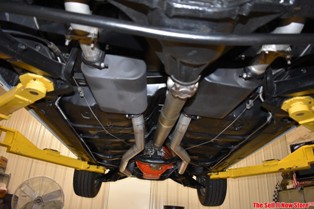 Recently Closed Auction - 9/13/2022 - Don't miss an amazing online auction of auto shop equipment, trucks, motorcycles, and more!

This online only auction is in partnership with Gerlach Auction Co. and is live. Don't miss this amazing auction that includes a number of tools, shop equipment, trucks, a vintage Harley Davidson motorcycle and more in Bay View, Wisconsin. We are also including a link to review auction terms and conditions, register and bid. This is an online only auction with an onsite inspection on Thursday, September 8, 2022 from 10:00 AM to 4:00 PM. This auction starts closing Tuesday, September 13th.

Motorcycle/Trucks
(1979) Harley Davidson FLH-80 Elctra Glide Motorcycle, Vin 3G48047H9, V-Twin S&S Carb, Single Seat/2 Up Seat, Windshield, 33,746 Miles Indicated With Harley Davidson Side Car, Frame Attach Type, Single Wheel
(1976) Chevrolet 4x4 Pickup Truck, Model Scottsdale 10, Vin CKU146S190817, 350ci Small Block V8 Engine, Automatic, Fresh Paint, Spray On Bed Liner, 12,990 Miles Indicated
(1986) GMC Pickup Truck, Vin 1GTDC14H7GF725097, New small block V8 Crate Engine, Overhauled Automatic Transmission, Fresh Paint, 21,123 Miles Indicated
(1996) Dodge 4x4 Plow Truck, Model Ram 2500 Laramie SLT, Vin 1B7KF26ZXTJ115910, 5.9L V8 Gas Engine, Automatic, Western Poly Plow, New Tires, 155,307 Miles

Shop Equipment
Rotary 2 Post Frame Lift, Model A9IN400, s/n AQE02I0142, 9,000#, Electro-Hydraulic, Digital Controls, Safety Ratchet System
Snap-On Mig Welder, Model YA205, Leads, On Rolling Cart
Oxy/Acetylene Torch Set w/Hoses & Rolling Cart
Snap-On 12 Drawer Rolling Tool Chest w/Contents
Lanair Used Oil Furnace System w/Storage Bin & Pump System
(1981) Cochrane Piston Type Air Compressor, 5 HP, Horizontal Receiver (Fresh Compressor Service in 2018)
Misc. Ladders of all Sizes & Types
Jacks, Pressure Washers, Work Tables, Bench Grinders
Rolling Oil Catch Basins, Gladiator Storage Cabinets
Medium Duty Storage Shelving of all Sizes & Styles
Misc. Specialty Tools

Collectibles:
Tama Drum Set w/Bass, (2) Toms, Floor Tom, Ludwig Snare Drum, Hi Hat, (3) Crash Symbols, Stool, Other Spare Fixtures & Cymbals
Hamms Beer Bottles, Atlas Prager Beer Bottles, Wooden Crates, Pre Biggerhair B. Leidersdorf Co. Milwaukee Black Americana Tobacco Round Tins w/Lid, Wooden Chairs, Cash Register

Gym Equipment
Golds Gym Butterfly/Leg Machine, Golds Gym Bench Press/Preacher Curl, Golds Gym Incline Bench, Trek 800 Sport Mountain Trek Mountain Bike Etc.

To review the auction terms and conditions, register and bid online, follow the link below:
https://www.proxibid.com/Gerlach-Companies-Inc/SCHAEFER-AUTO-SERVICE/event-catalog/227711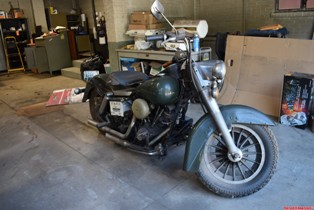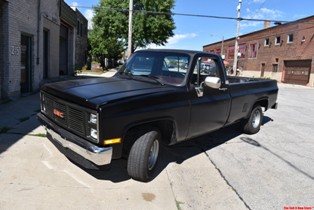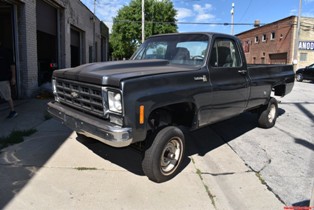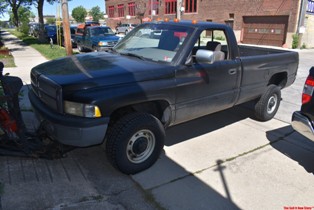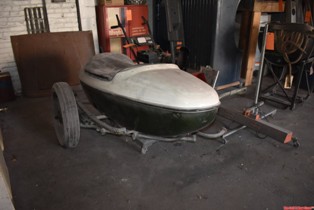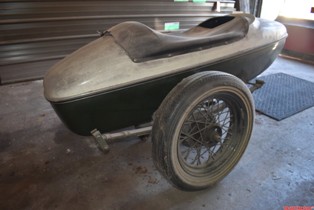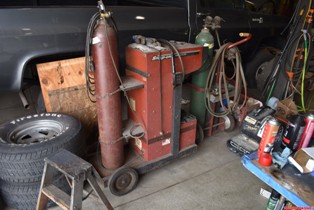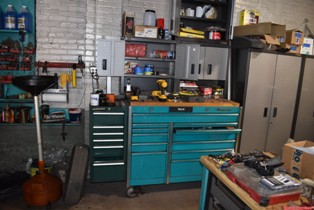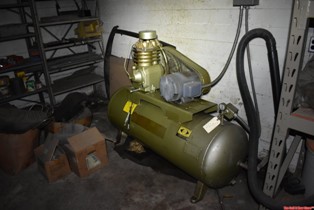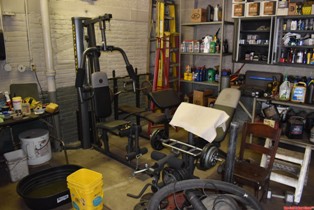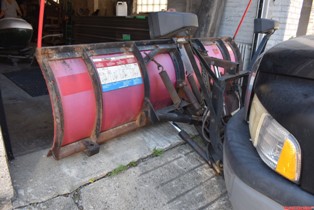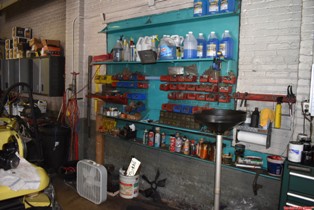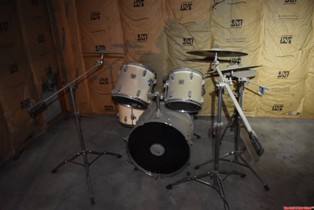 Recently Closed - 7/20/2022 - 2020 Tesla Model X with optional Full Self Driving Autopilot

This is a RARE opportunity to own a one owner 2020 Tesla Model X Electric Vehicle with a low 50,500 miles. If you have used the full auto pilot feature on these vehicles, it is amazing! This Tesla has never had an accident and is in PERFECT condition as you can see. Another EV purchase is the only reason it is being sold.
The pre-auction price is $92,500. Please call or email us for additional information.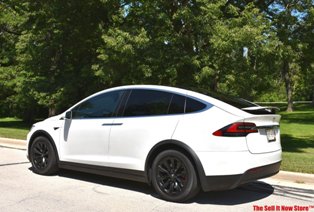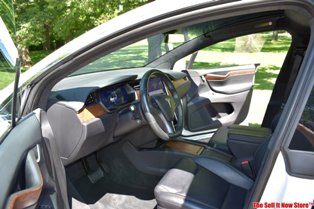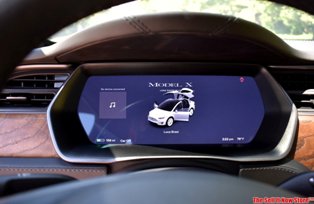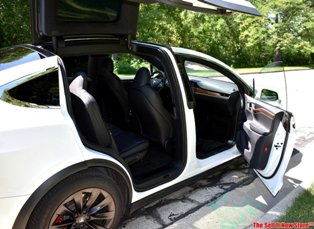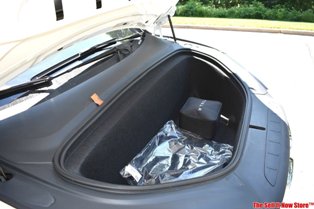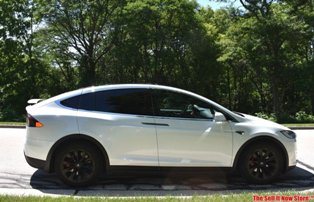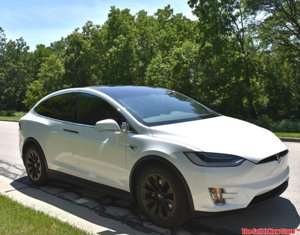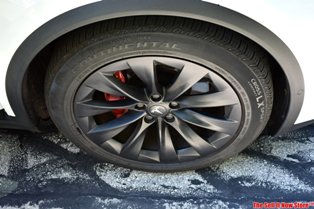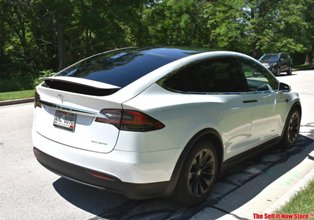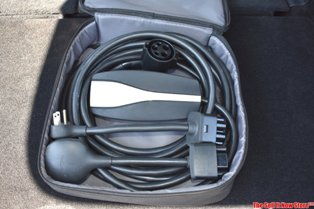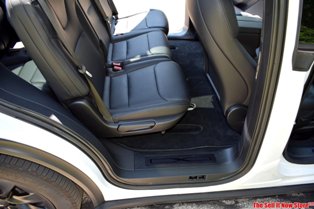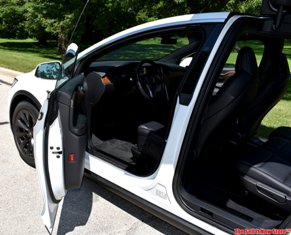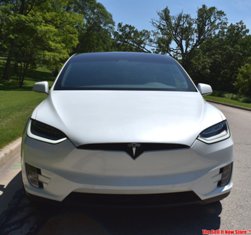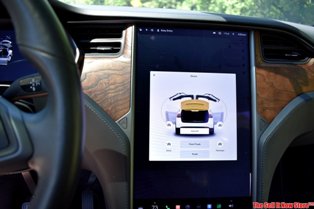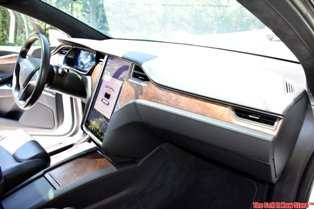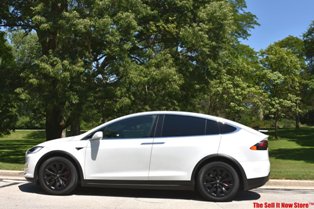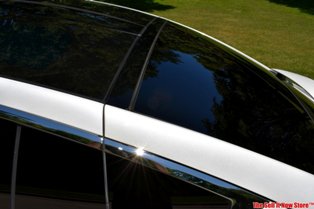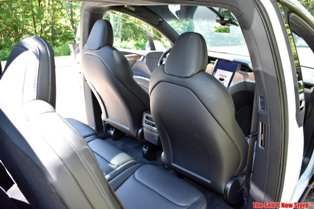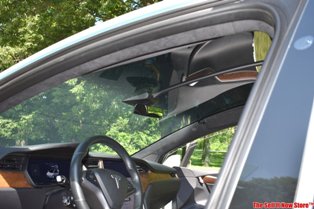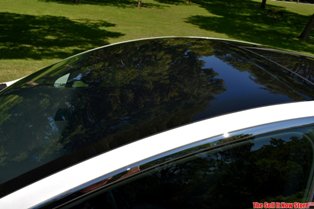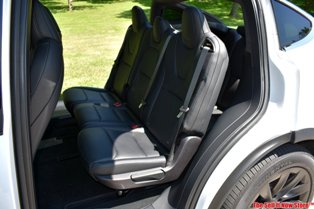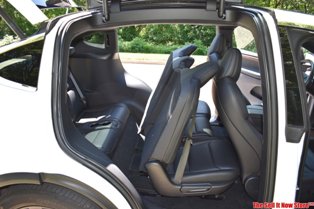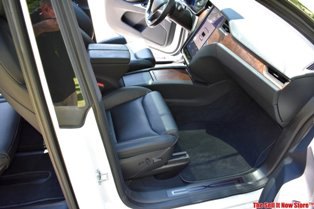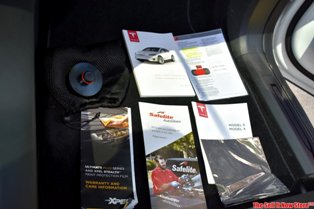 Recently Closed Auction - 7/20/2022 - Don't miss an amazing online auction of Apple Macbook Pro & iPads, Professional Photo Equipment & Lighting, Drones, DJ and more!

This online only auction is in partnership with Gerlach Auction Co. and will be live this week. Don't miss this amazing auction that includes current Apple Macbook Pro computers and iPads, professional photo equipment, lighting, drones, DJ equipment and more. pro photographic equipment that includes digital cameras, lenses, lighting, storage, drones and more. Also included in this auction is lighting, stands, DJ gear, microphones, headphones and much, much more. Brand names will include Apple, Canon, Ronin, Lumix, Nanlite, Chauvet, Dracast, Profoto, Interfit, EV, Lowel, Glide Gear, Sennhauser, Rolleiflex, Rokinon, Mavic and more. You can view the auction, register and bid below:
https://www.proxibid.com/Gerlach-Companies-Inc/WAUKESHA-PROFESSIONAL-LEVEL-EQUIP-ONLINE-AUCTION/event-catalog/225873


Partial List:
Apple Macbook Pro and iPad Computers
Canon Digital Cameras & Lenses
Lumix Digital Cameras
Tilta Nucleus M Wireless Lens Control System
Rokinon Lenses
Various Tripods and Stands
Various Studio and DJ Lighting
DJI Mavic Drones
DJI Phantom Drone
Pioneer Serato DJ Controller Hardware
Sennheiser and Shure Microphones
Epson 1741 Media Projectors
Interfit Honey Badger 320 Flash Units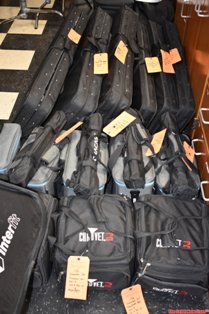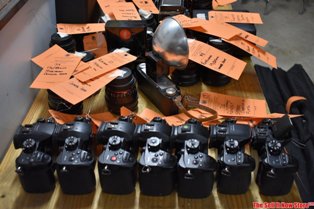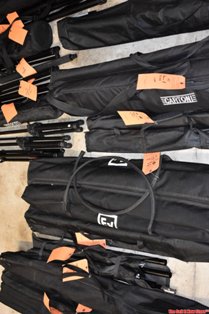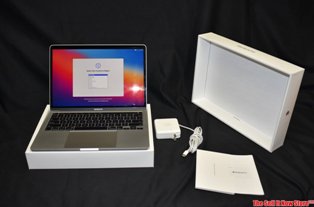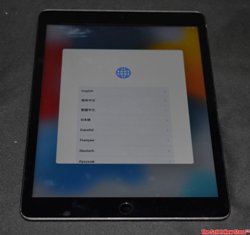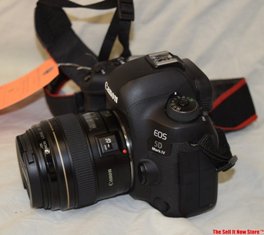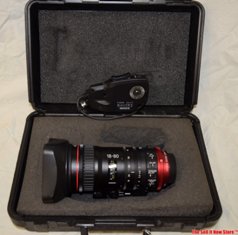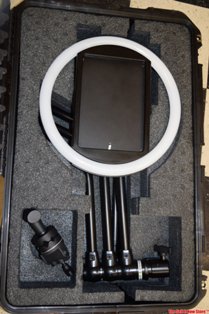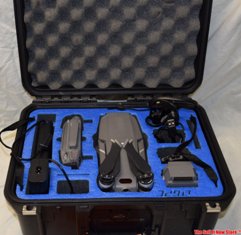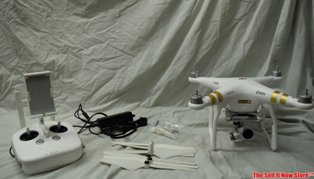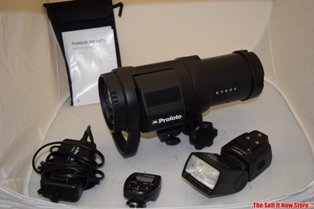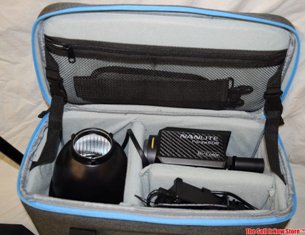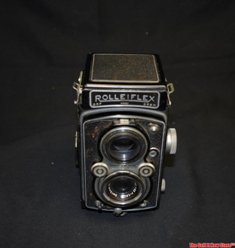 Recently Closed Auction - Don't miss an amazing online auction of an estate of a lifetime collector in Fox Point, Wisconsin in partnership with Gerlach Auction Co. 6/2022

This house is packed! We are offering everything from antique jukeboxes and pinball machines to a Ford Model A, as well as an amazing collection of HAM / amateur radio equipment, a near mint 2011 Dodge Caravan with Braun Ability Wheelchair Conversion and only 28000 miles, Milwaukee Harp lights, gas pumps, organs, victrolas, vintage lighted revolving barber pole, rare Milwaukee police / fire call box with blue finial light, vintage and antique train lanterns, train station (will need to be disassembled and moved), many, many rare standard and O Gauge pre and post war collectible trains, scenery, houses, bridges, tunnels, round house, signals, crossing lights, vintage dolls and much, much more!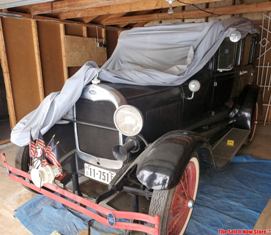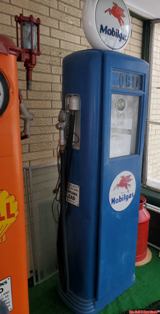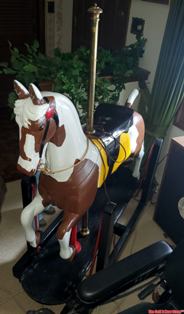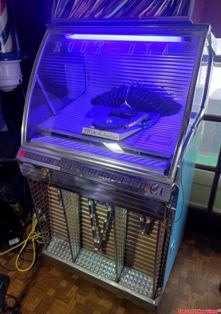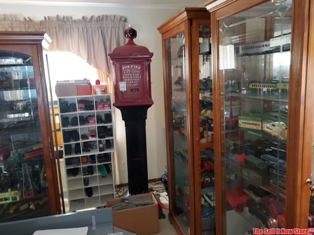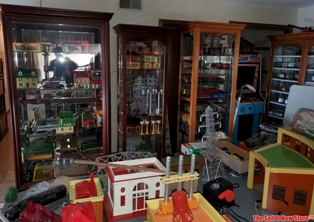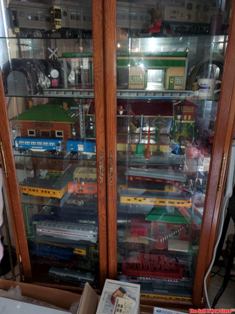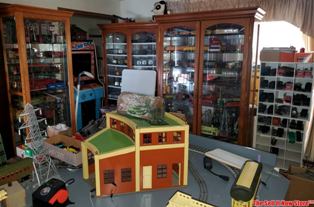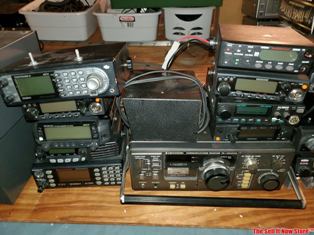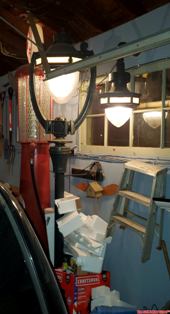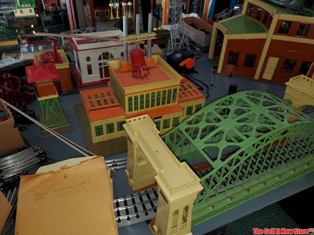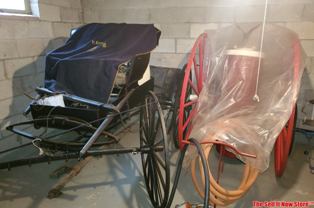 Recently Closed Auction - McIntosh, Marantz & More Stereo HiFi Gear Auction! 5/1/2022

The Sell It Now Store is proud to present this amazing auction that features an outstanding variety of vintage to modern high end tube and solid state amplifiers, preamps, tuners, speakers, turntables, Pioneer Laserdisc players, reel to reel and cassette decks, and much, much more.

We are featuring McIntosh, Marantz, Pioneer, HH Scott, Sony, Technics, Ayre, Watt, KEF, Altec, Threshold, Lenco, Heathkit, DLK, Sonos, Transparent, Classe, Crown, Ampex, Jensen and many others. There are a number of scarce pieces and NO reserves.

Our in-person auction inspection dates are Saturday, May 7th and Saturday May 14th from 9 AM -1 PM or by appointment at our auction house located in Waukesha, Wisconsin. If you are an audiophile, collect hi-fi or stereo equipment or just like stereo gear, don't miss this auction!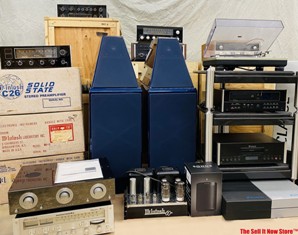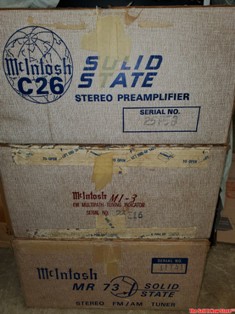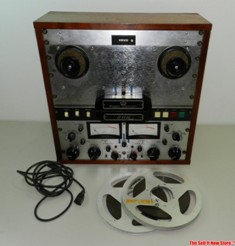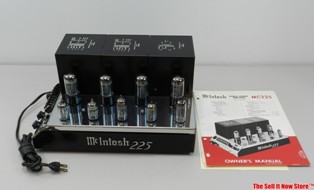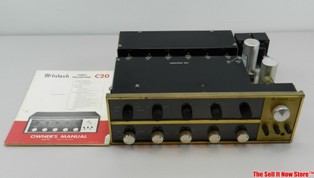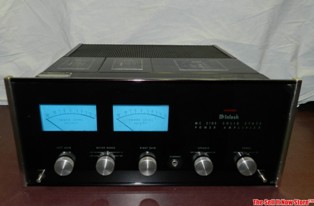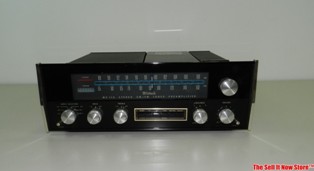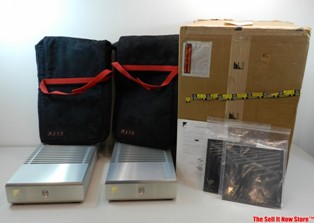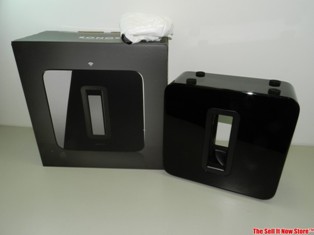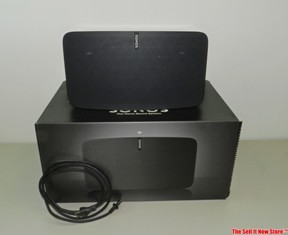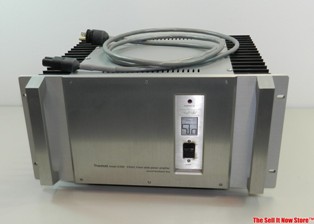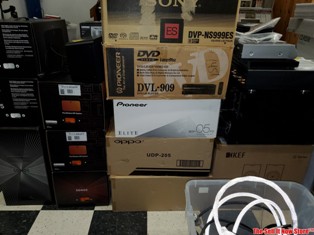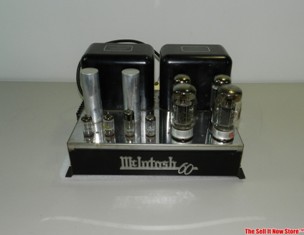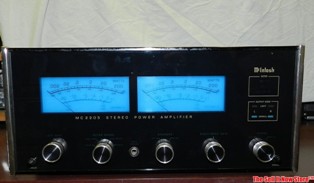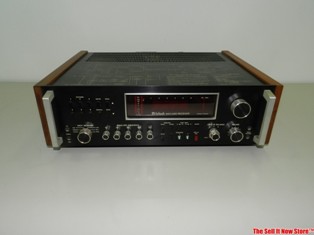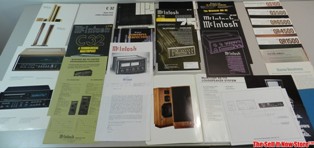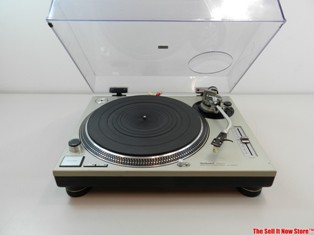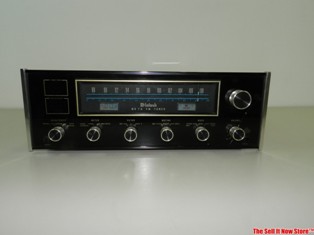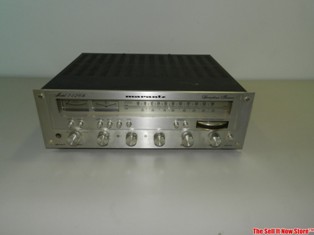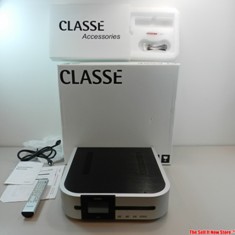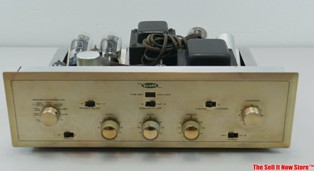 Recently Closed Auction - Habermehl Electric, Franklin, WI 3/22/2022

Attention electrical contractors, construction firms, landscaping and other businesses that need heavy equipment: Sell It Now Store is proud to partner with Gerlach Auction Co to present this amazing sale with over 1500 lots of construction and electrical contractor equipment including trucks and trailers, backhoes, shid loaders, excavating equipment, trenchers, air compressors, tools, and much more! This meticulously maintained construction fleet is up for auction starting on Thursday, March 24th.

After 42 successful years in business, the Habermehls have decided to retire. This sale will be online with auction registration required. The inspection dates are Monday, March 28, 2022 from 10:00 AM to 4:00 PM & Friday, April 1, 2022 from 12:00 PM to 6:00 PM or by appointment. This auction starts to close on Tuesday, April 5, 2022 at 9:00 AM & Wednesday, April 6, 2022 at 9:00 AM. We hope to see everybody at the inspection.

If you are an electrical contractor or own a business that needs heavy duty equipment that has been meticulously maintained, don't miss this amazing auction!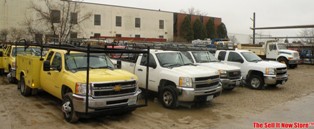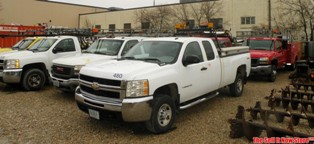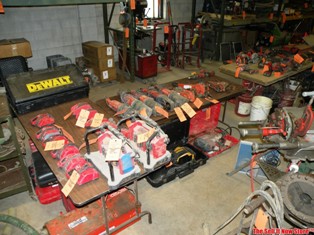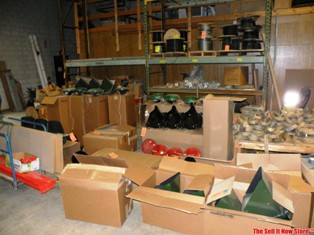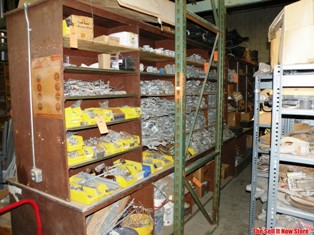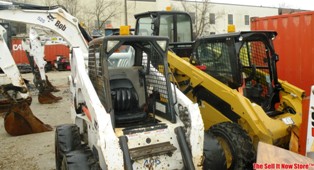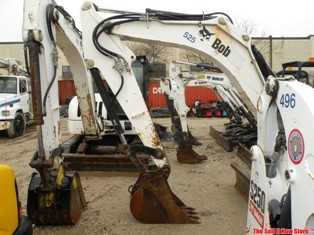 Unearthed - RARE 1953 Corvette 12/21/2021
A few months ago, we had the chance to unearth a real 1953 Corvette. This is the first year of the Corvette with 300 produced and probably 100-150 that still exist. They are considered iconic in the Corvette world and very scarce. This vehicle was purchased years ago in the current modified state. It has a non original 327 and Muncie 4 speed and has been stored since the 1970s. It was located in an unlocked garage SE Wisconsin and now safely in the owner's shop. The owner is nearly 80 years old and has decided to let the next person recondition or restore the vehicle. Through Sell It Now Store, we are starting at $125,000 or reasonable offer.
What a cool piece of Corvette history and a very rare car. Enjoy the photos below. Call our auction house at (414) 727-0600 for more information or to make an appointment to view this vehicle.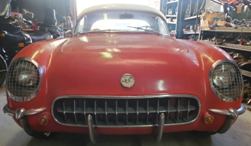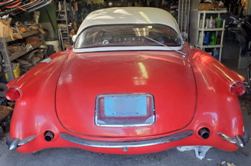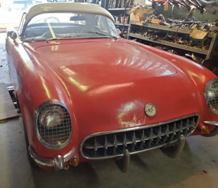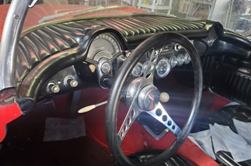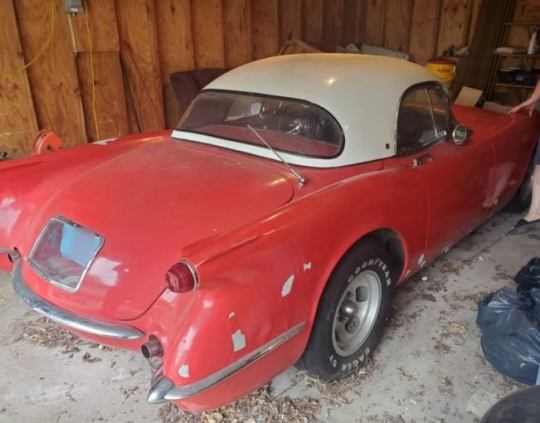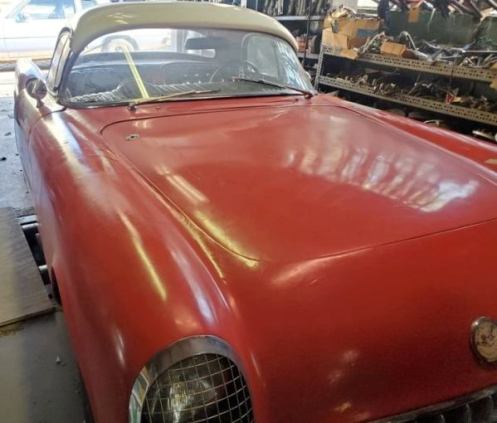 Charity Auction - Annual Milwaukee G3 Holiday Bash and wishforourheroes.org with George Hill and Friends 12/19/2021
We were honored to participate along with Gerlach Auction Co. last night in Thiensville, WI with George Hill and his teammates from the Milwaukee Bucks for their first Annual Milwaukee G3 Holiday Bash and wishforourheroes.org.
This event was for a very important cause - to help local military families struggling with basic needs. The charity auction had some amazing items and we even helped The Milwaukee Bucks owner Marc Lasry auction an item off on stage. There were also many military families represented at the event including the family of Lance Cpl. David L. Espinoza who died serving our country in Afghanistan in August of 2021. It reminded us of the huge sacrifice military families make to protect our freedoms and way of life in the USA.
We hope to help next year for this important cause. If you are interested, please follow the link to donate to wishforourheroes.org Your help is greatly appreciated by all.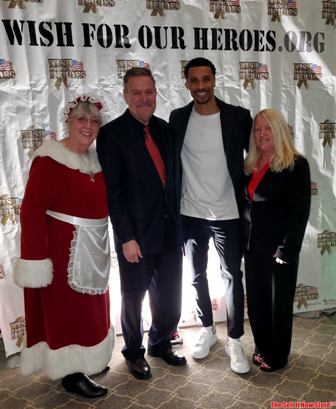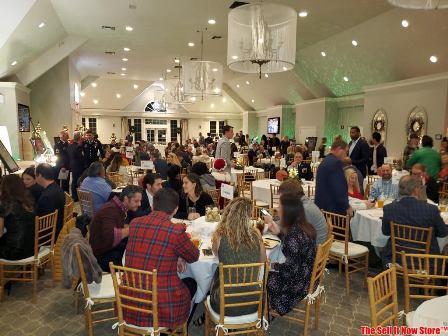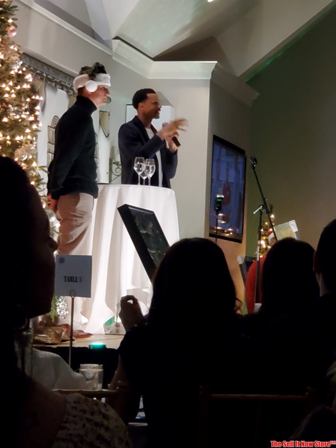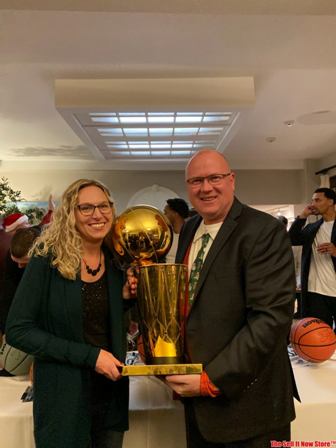 Online Guitar, Amplifier, Musical Instrument and Music Memorabilia Auction 8/4/2021
The Sell It Now Store offered this outstanding auction of fine vintage guitars and amplifiers, signed record albums and music related memorabilia, accordions and concertinas and much more. Featured guitars are a 1969 Gibson Trini Lopez ES335, 1980 Gibson Flying V and a wide assortment of Gibson Les Pauls, Fender Stratocasters, Gibson SGs and more. We also featured rare Jet and Stradivarius concertinas, Fender and other tube guitar amps. Below is the link for auction information:
https://www.proxibid.com/The-Sell-It-Now-Store/Vintage-Guitar-Music-Memorabilia-Estate-Auction/event-catalog/204356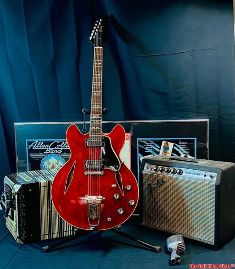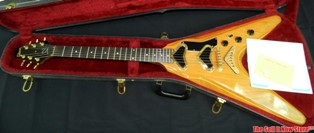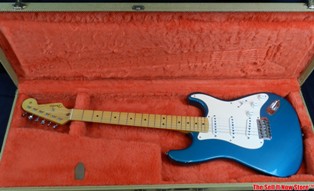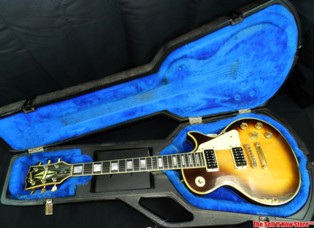 Other Recent Auctions
May, 2021, Sell It Now Store partnered with Gerlach Auction Company to present the lifetime collection of Milo H. Sillman breweriana items.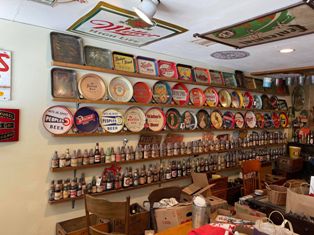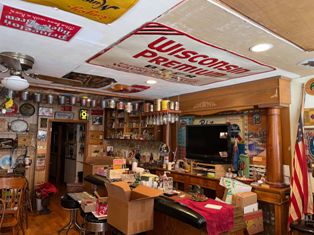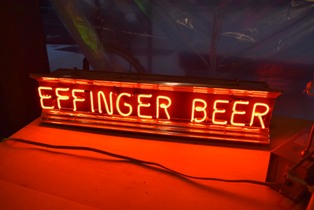 December, 2020, Sell It Now Store partnered with Gerlach Auction Company to present the Michael Penn Estate.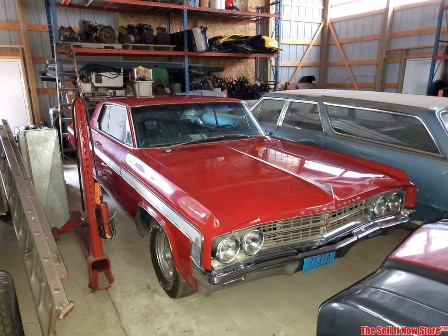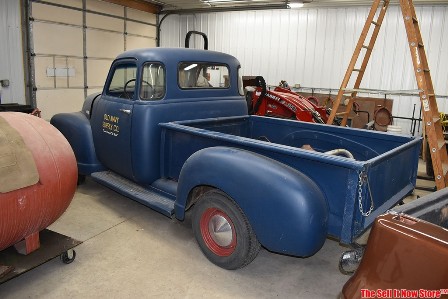 Best Newpaper Coverage Ever- Front Page Milwaukee Journal Sentinal - Superbowl Sunday
JS Article

Other Coverage
One of a number of great articles in Exclusively Yours Magazine



Photo Gallery - Previous Auctions & Sales